Discover Your NextHome With Us
We're here to be your advocate and partner throughout the home buying process. Our mission is to provide you with a seamless and enjoyable experience.
From leveraging the latest technology tools to assist in your home search to navigating local and legal ownership requirements, we'll get you through with integrity and collaboration. The more complicated parts of the process are where we excel. Let us share our expertise and passion for real estate with you.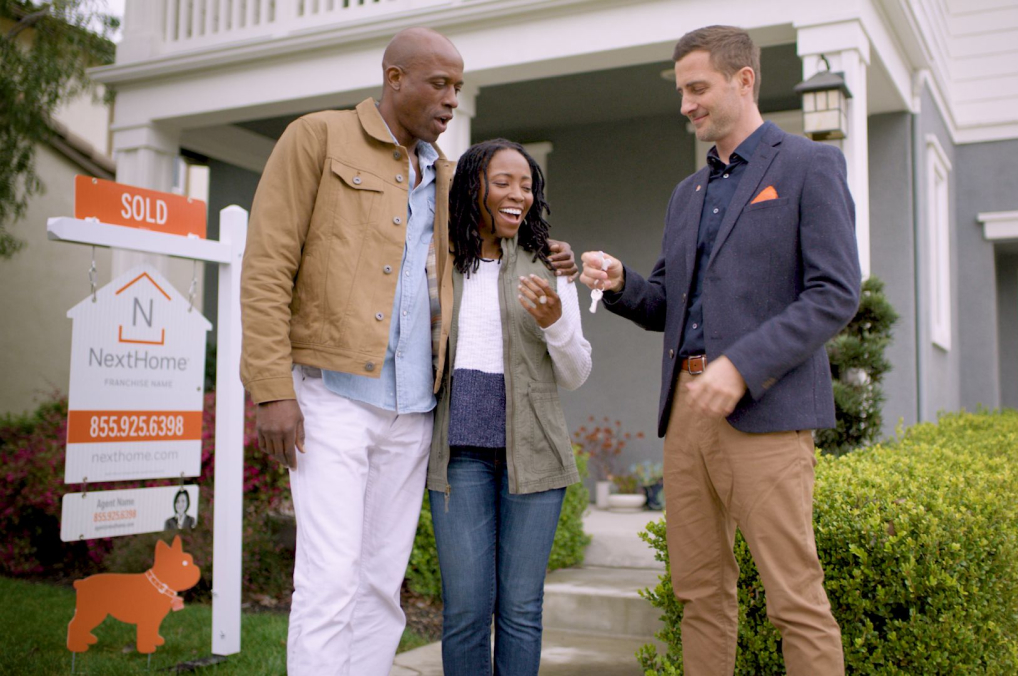 Buying a Home, the NextHome Residential Way
Our Buyer Standard Operating Procedures
Testimonials
" Veronica was a wonderful real estate agent. It was a long process and she was there every step of the way. She answered all my questions in a hasty manner. She kept in touch by email, text and phone calls. She went to the co-op when problems arose when I wasn't able to because it was two hours away from where I live. She was very sweet and caring and compassionate while handling this sale. It was very difficult for me since it was the sale of my deceased mother and brother's co-op. I would highly recommend Veronica Matthew and NextHome Residential. "
- Linda P. – Yonkers, NY
" Veronica was an amazing real estate agent, and we would highly recommend her. She was very professional, and we trusted her to represent our co-op sale. Veronica answers questions quickly, is easy to get in touch with, and helped to make the process very smooth from start to finish. She is also a pleasure to work with on a personal level! "
- Becky P. - Kew Gardens, Queens
" Eddie was professional, extremely knowledgeable, and responsive. He was very organized and prepared which allowed me to complete everything within my desired timeframe. As a first time co-op/home owner, I can see how stressful and confusing the process could have been. But thankfully with Eddie's clear and through direction, everything went smoothly. I would recommend Eddie very highly to anyone looking to find the perfect place to call home. "
- Chrissy L. - Yorkville, Upper East Side, Manhattan
" I was an international student with many concerns, and Sophia managed to meet all my requirements! She has been super attentive and nice, I am so happy I came across her. "
- Laia M. - Hunters Point, Long Island City, Queens
" Eddie is the man! He responds to every email, call and text immediately -- I don't think I even heard his voicemail message once. He pays attention to detail, leaves no stone unturned, and understands the real estate market and process more than anyone I have ever come across. Eddie helped us to manage timelines for a sale and purchase, and kept us both calm and informed. He was honest and reliable and I would recommend him to anyone looking to buy or sell a home. "
- Marcos & Stacey O. – Forest Hills, Queens
" I highly recommend Sophia. We had to move quickly due to an emergency situation and Sophia was very organized, detail-oriented, punctual, and courteous. She helped us find an apartment that met our new needs within a week! We are now settled in and happy with our new place. "
- Kari C. - Yorkville, Upper East Side, Manhattan
" Eddie is an extremely dedicated and diligent real estate agent. He helped me throughout every step of the process and was available at all times to answer any questions and offer his insight. He truly went above and beyond and made the very stressful process of selling my apartment after owning it for 25 years an enjoyable and successful experience. I would highly recommend Eddie! He's Terrific! "
- Jill F. - Yorkville, Upper East Side, Manhattan
" Mark assisted me with the purchase of my first home in 2020. He has high integrity and is very conscientious and tenacious, always keeping the client's best interests in mind. My real estate purchase was a small transaction relative to the size of properties and transactions NextHome Residential normally handles, but he treated me with the same professionalism and courtesies one would expect for a very large transaction. He does a great job of listening to his client's needs and does not waste time showing properties which do not meet the client's objectives. He does research to assist with assessing a fair market value of the property for the offer and then negotiates effectively with the opposing broker on behalf of the client. He is extremely responsive to questions, often responding to late night emails and those sent on the weekends. He shows great attention to the details, enabling the transaction to get done. I have the highest level of confidence in Mark. "
- Farah P. – Kew Gardens, Queens
" Marie is the BEST agent anyone could have ever asked for. She went above and beyond for me and she always guided me towards decisions that would be in my favor. She was always available to answer my questions and provided helpful feedback. Not only was her quick responsiveness marvelous but I loved her kindness and also strong approach in making sure I was getting the best deal in the market. I would suggest everyone to use Marie and I will be recommending her to all my friends and family! "
- Katherine S. - Great Neck Plaza, NY
" Veronica was an amazing real estate agent who I would highly recommend. Not only was she pleasant and friendly, she was always accommodating. Even during these unexpected times, she always did her best and was extremely helpful when I was in the process of renting a co-op. She is extremely efficient and was always on top of things and always looked out for my best interest. I was extremely fortunate to have her as a real estate agent and made this stressful process a breeze. "
- Jaynisha J. – Briarwood, Queens
Previous
Next